About Paul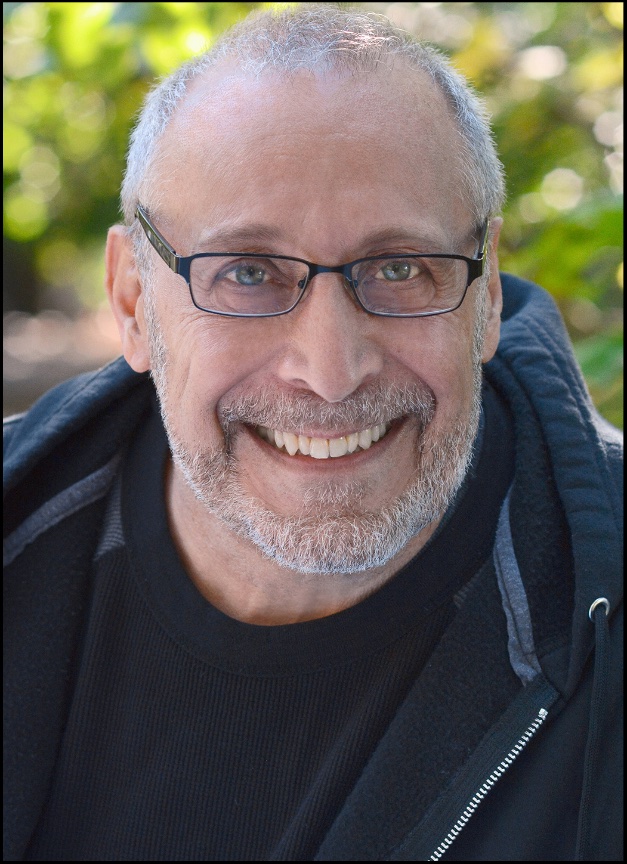 Every one of us has a special quality—that special something—that makes us unique. Capturing that essence for every client in every photo shoot has been my mission as a professional photographer for the last 30-plus years.

I'd been taking pictures of family and friends since I was a kid, but while I was studying to be an actor at New York's HB Studios/American Academy of Dramatic Arts I had my own artistic revelation. As a favor to fellow students, I'd take pictures of them when they needed head shots. I discovered I really enjoyed encouraging actors to believe in themselves, to relax and reveal their personality for the camera. I realized then that I loved this aspect of the business.

My love of people, and capturing their personalities on film has defined my reputation and over the years has made Paul Greco Photography a presence in the New York entertainment and business scenes. I've worked with entertainers like Megan Fox, Cassie Scerbo, Louis Aguirre, Lynn Martinez, Bailey Madison, Ann Hampton Callaway, Laurie Beechman, Sally Mayes, Karen Akers, Nestor Torres, Walter Beasley, Spyro Gyra, Taylor, Zach, Koby and Sydney Rouviere, corporate executives from brands like LaPrairie, Clarins, Shisedo, Carnival, Seabourn, Cunard, Royal Caribbean , Prestige, Costa Cruise Lines and Attorneys from Shook, Hardy & Bacon.

Whether shooting clients for entertainment or Corporate, one constant runs through my work. During a photo shoot, I make my subjects feel at ease. More often than not, my off-beat humor makes them laugh. From years of experience, I can make suggestions about a look, an outfit, or a particular color, if I believe it will improve the outcome of a shot.

If you're an actor auditioning for a role in theater, film or a commercial, I can guarantee that because of your head shot casting directors will know who you are and when you walk through the door they will recognize you. If you're a corporate leader, your head shot will shine light on who you are and the way you lead.

As the saying goes, 'If you love what you do, you'll never work a day in your life.' So I'm thankful that every day my profession brings me the pleasure of working with so many interesting and talented people. I'm proud that many have become return customers and even prouder that many have become life-long friends.

Plus, one more thing: I'm grateful for the opportunity through my photography to bring people closer to their dreams.


Your Session


It's your photo shoot and I want to be sure I cover all bases for you.

It's important that you are happy with your headshots and that they accomplish what you want them to do for you. Following are some things to keep in mind when you're planning a session, and, on the day of and following the shoot.

Before the session

Consultation

It's a good idea to schedule a telephone or face-to-face appointment to discuss your specific needs before the day of the shoot. We'll cover things like your ideas about your look, brand, your marketability and appearance plus items like makeup, clothes and hair and I'll share some insight. This exchange of ideas enables us to work as a team.
Men: Arrive freshly shaven
Women: Arrive without makeup.
Makeup and Hair

Female clients may want to have a makeup artist and hairstylist at the studio the day of the shoot. The artist and stylist will remain at the studio for the duration of the shoot to help you change your hair style, refresh your makeup, slip in and out of outfits—even offer up an opinion or two.

All makeup is provided by the studio unless you have allergies and/or prefer your own. Providing input about your makeup preferences and about the way you wear your hair is important. So is communicating about the looks you are trying to achieve.*

It is also advisable to avoid drastically changing your hairstyle immediately before a session. Also, please give your hair a few days to settle in following a cut.

*There will be an additional charge for each look that goes beyond what's included in the photo session.

Approval

Before the shoot, we'll review your various looks so you can approve your hair, makeup and clothing. As we preview each look, speak out about anything you don't like. Honest communication on the front end will head-off problems later.

During Your Session

Be natural and spontaneous. I will do everything possible to help you get into that frame of mind, including allowing sufficient time for each session. Try not to look away when I give you direction or say something funny to you. Achieving a relaxed, comfortable vibe allows us to collaborate and work as partners to get the best shots.

My goal is to provide you with shots that reflect a variety of expressions, angles and styles, so I do not rapid fire shots. I also match background and lighting to the statement you wish to make about yourself.

Smile because you want to, and because it is natural for you to do so—not because you have to mug for the camera.

Copies

Because quality is essential, I ask that you continue to trust my judgment through the end of the line—especially in the case of reproduction. When you pick up copies of your photos, I will recommend labs that assure excellent reproduction. Please refer "Resources" in the menu.

Retouching

All photographs need some retouching, which does not mean changing your facial features but allows me to address blemishes, blood shot eyes, stray hairs and softening of lines. We can also discuss anything else you may want retouched. But remember, you are a real person with your own unique personality and characteristics. Excessive touching is extremely undesirable, especially in today's market. Agents and Casting Directors want to see exactly what you look like. They spend their time looking at thumbnails on line. The smaller a photo is, with too much retouching, the less natural your shot will look.

Reshoot Policy

Please inquire.

Photo Credit

You can use my photographs for publications such as a poster, flier, album cover, social media, IMDB and this requires a photo credit. Images are kept on file and are the property of Paul Greco Photography.

Hopefully, this covers everything, but please call me if additional questions come to mind.

And, now that you have all the information you need, all you have to do is sit back and enjoy your shoot!

Thank you for choosing Paul Greco Photography. I look forward to working with you!

Paul


Actors Resources


CLASSES


KIDS & TEENS:

ACTORS TECHNIQUE NY KIDS & TEENS
Acting & audition technique classes building young character & careers.
www.actorstechniqueny.com
Actors Technique
www.actorstechniqueny.com
Acting Classes for Kids and Adults in New York


ACTEEN
The Nations first and most recommended Teen Film & Theater Conservatory. Professional working
instructors teach 14+ electives for the focused Teen and Young Adult. www.acteen.com
Rita Litton - Acting Teacher, Coach, Actor, Writer
www.acteen.com




ADULTS:

WB WORKSHOPS -Formerly Weist Barron - Supporting Actors Success Since 1956
Continues the training experience and exposure started in 1956 when Weist Barron was the first
acting school to offer on-camera training. Workshops in Commercial Acting and Audition
Technique are small and individualized. A two-level acting for film class is also offered.
Industry evenings are also available. Instructors include; Agent Valerie Adami, Casting
Directors Bob Kale and Diakeim Lyles and Jeffrey Zeiner. Go to wbworkshops.net for more
information.
Acting Classes, Audition Training | New York, NY
www.wbworkshops.net
About Us. Break into the business with acting classes and audition training from WB Workshops
in New York, New York. At our studio, we teach classes in film acting ...

Studios 150 - 150 West 46th St - 646-285-3367

JEFFREY ZEINER FILM ACTING TECHNIQUE call Jeffrey at 212 245 1237

JASON BUYER AUDITION TECHNIQUE - jason@jasonbuyer.com

FRANK LICATO ACTING TECHNIQUE & SCENE STUDY - licato@mac.com

BILL HOPKINS ADVANCED FILM ACTING - billhop@gmail.com

MAGGIE REED SIT-COM - Maggie@YourSitComCoach.com

JOHN MCKINNEY VOICE OVER - johnmckinney@nyc.rr.com

TOD ENGLE COMMERCIALS & CAREER GUIDANCE - todengle@aol.com

BATT JOHNSON COMMERCIALS & VOICE OVER - battbop@aol.com

JERRY COYLE ON-CAMERA ACTING - jerrycoyle@aol.com

FRANK PETRILLI - ON-CAMERA ACTING - fspetrilli@gmail.com

THE AINSLEE ACTORS - Diaan Ainslee is a well known New York Actor, Director and Acting Teacher
on the Upper West Side who works with actors at all levels.
Technique and Scene Study. Call Diaan at 212 595 7242

All the above instructors are available for private coaching


PAUL MICHAEL'S "THE NETWORK" The Network is a place where Metropolitan area theatre and film
artists and the agents, managers and casting directors looking to work with them can meet,
communicate and connect in a safe and creative atmosphere. www.thenetworknyc.com

JUDY KELLER CASTING - BOOK VOICE OVERS - Intensive VO classes designed to teach the techniques
of reading copy cold.Learn Cold Copy Voice over Skills - Get it right the first time! - You'll
be booking voice-over commercials in no time
Take an Intensive Class in the next few weeks 6:00-8:30 PM
Contact us to sign up: CALL: 212-463-7676 or email us at Judykcast@aol.com. Spaces are limited
so sign up early to ensure a spot.
THE ACTOR'S PROJECT NYC (TAPNYC)
A unique theatre company dedicated to assisting members land agents and get work through
quality industry showcases and quality original plays.
www.theactorsprojectnyc.com

ACTORS CONNECTION
The #1 networking/educational studio for the professional actor in New York City and Los
Angeles. With over 100 seminars, classes and special events a month, we offer the working
actor an extraordinary opportunity. Whether you're seeking representation, focusing on new
areas of the acting business, striving to improve your auditioning skills, or simply
networking. Actors Connection provides you with ALL of the necessary tools for success in
today's acting market! www.actorsconnection.com


CARNEY ACTING STUDIO: NO Nonsense, NO B.S., NOTHING Fancy.
Acting taught in a demystified, no nonsense, straight forward way.
A supportive, invigorating environment for both the beginner and the experienced. Learn. Get
your chops up. Prepare material. Grow.
Becoming an professional actor is a progressive process.
It takes time, commitment, unceasing study, and relentless curiosity about the craft.
Challenge yourself to accept only your best.
TIME: Mondays 7pm to 10 pm
LOCATION: Midtown NY
COST: $150 per month
PRIVATE COACHING AVAILABLE BY INTERVIEW
CALL FOR FREE AUDIT: 347-610-4151 www.facebook.com/carneyactingstudio. or email:
alexandercarney@icloud.com

ACTING SCHOOL FOR FILM AND TELEVISION - Custom Tailored Schedule - Start When You're Ready
Professional Film Acting,
Acting Class for Film: The Essentials, Acting Class: Advanced Movie Acting, Star in a Movie –
Advanced Scene Study,
Agent Showcase, Acting in Commercials, Comedy Improvisation, The Business of Acting.
ACTING FOR KIDZ
School: 150 West 46 St, 7th floor, bet 6th and 7th Ave
NYC 10036 (studio 150)
Office: 2440 Broadway Suite 275, NYC 10024 Call (212) 877-2219 or (917) 797-2577
stolzfun@earthlink.net www.actingclassforfilm.com

PRIVATE COACHING

BOB LUKE STUDIOS in NY & LA
A personal talent manager on both coasts, as well as a professional on-set acting coach &
casting consultant for film, TV & stage projects across the country.
www.boblukestudios.com

VOICE COACHES

Martin Sola - With more than 25 years of teaching and extensive performance experience on Broadway, off-Broadway, regional theaters, opera, TV and film, Martín Solá offers students solid core principles of both singing and acting, along with great insight into what is happening now on stage and screen, and in the audition room. His students appear regularly on stage and screen; including Broadway, National Tours, and theaters around the country. www.martinsola.com

SLATE SHOTS

DEAN LOVE FILMS - Stand Out from the Crowd with professionally produced slate shot videos.
Three time Emmy Award Filmmaker Dean Love will shoot and edit your 7 second slate shot.
WHAT YOU GET
Three 7 second slate shots
Shot on Professional Camera equipment
High quality, crisp sound
Solid, non distracting background
Up to 10 minutes of camera time (that's over 25 takes)
Pick your best/favorite three takes (up to 3 different outfits)
Total of three takes will be edited within the 7 second time-frame limit ( i.e. cropped, name
on screen)
To Schedule your shoot, please contact Duvall: duvallosteennyc@gmail.com and/or Dean at
dean@deanlove.com

THEATERS

THE ACTOR'S PROJECT NYC (TAPNYC)
A unique theatre company dedicated to assisting members land agents and get work through
quality industry showcases and quality original plays.
www.theactorsprojectnyc.com

PRODUCERS CLUB
There is always a new project beginning at The Producer's Club; the traffic of teachers,
actors, directors, playwrights and production companies provides a great opportunity to
network and form a supportive community that theater artists are happy to call home.
www.producersclub.com

HEADSHOT QUANTITIES

DIGIT PRO PHOTO
CALL (305) 893-3500 VISIT - www.digitprophoto.com

REPRODUCTIONS (NY)
Photographic duplication of head shots for actors and performing artists.
CALL (646)-502-3700 VISIT - www.reproductions.com

HEADSHOT REPROS (a division of Modernage Digital Imaging Labs) 8x10 Headshots, Comp Cards,
Post Cards, Photo Business Cards for Actors, Models and Entertainers VISIT:
http://www.HeadshotRepros.com
TRU PHOTO PRINT Professional Digital Photographic Printing serving, Actors, Models, Artists
and Pro Photographers Call (954) 604-7692 VISIT www.truephotoprint.com

STUDIO RENTAL

Midtown Manhattan Rehearsal Studio/Spaces
STUDIOS 150 - 150 West 46th Street Between 6th and 7th
Call (212) 768-0688 VISIT - www.studios150.com

STUDIOS 353 - 353 West 48th St, New York, Call (212) 757-2539

VIDEO PRODUCTION/DEMOS

WAG THAT REEL -We have tremendous respect for the craft of acting and the talented people who
put themselves on stage and in front of the camera. Wag That Reel is uniquely qualified to
provide actors with the skill and expertise needed to create focused and compelling demo
reels. We're professionals who treat you as a professional while making this an enjoyable
customized process.
www.wagthatreel.com

BOOKS

HOW TO BE A WORKING ACTOR : by Mari Lyn Henry & Lynne Rogers www.howtobeaworkingactor.com

ASK AN AGENT : by Margaret Emory www.amazon.com/Ask-Agent-Everything-Actors-
Agents/dp/0823087956

THE SCIENCE OF ACTING : by Sam Kogan www.thescienceofacting.com